ASU Peer Review Tool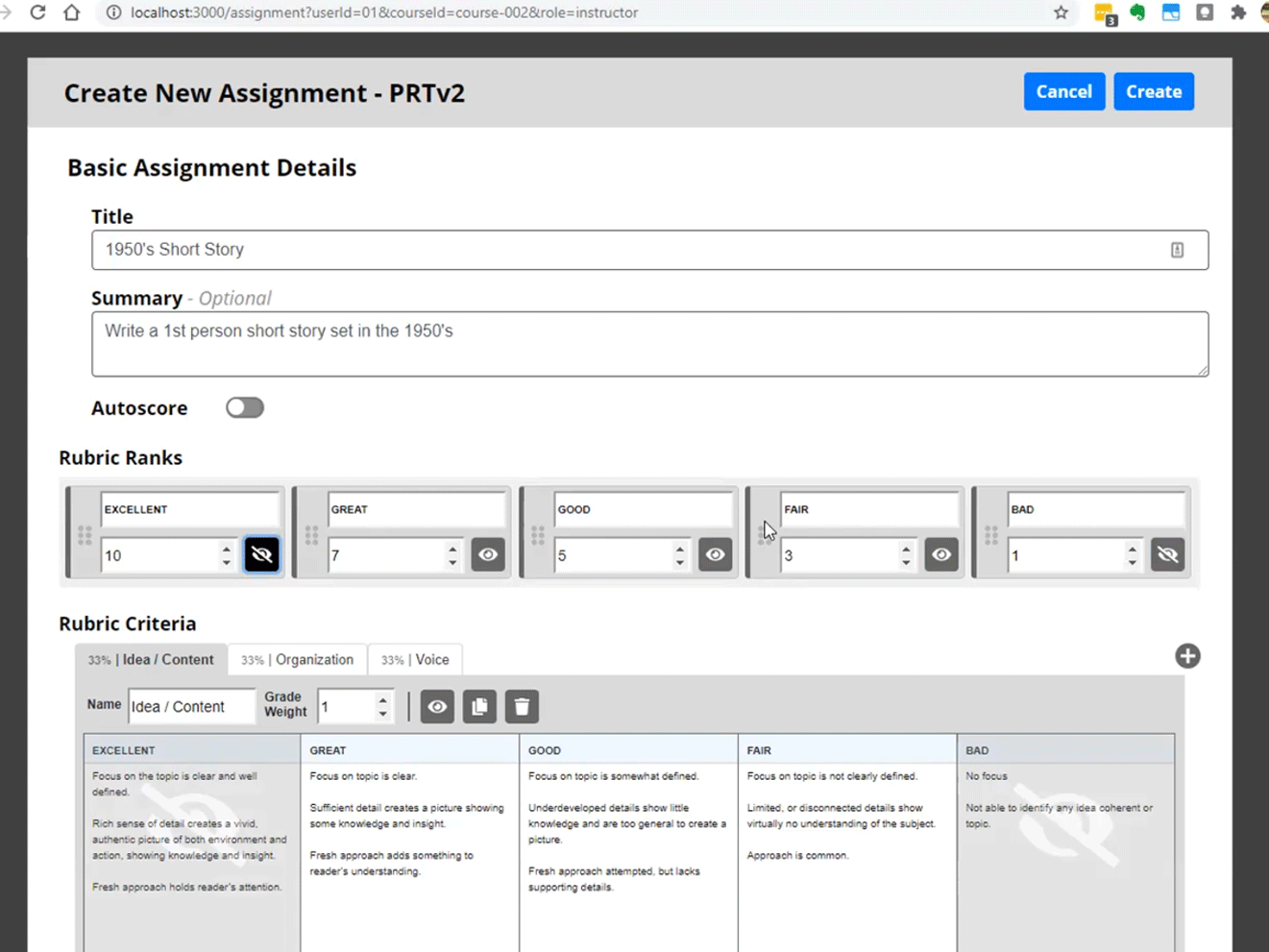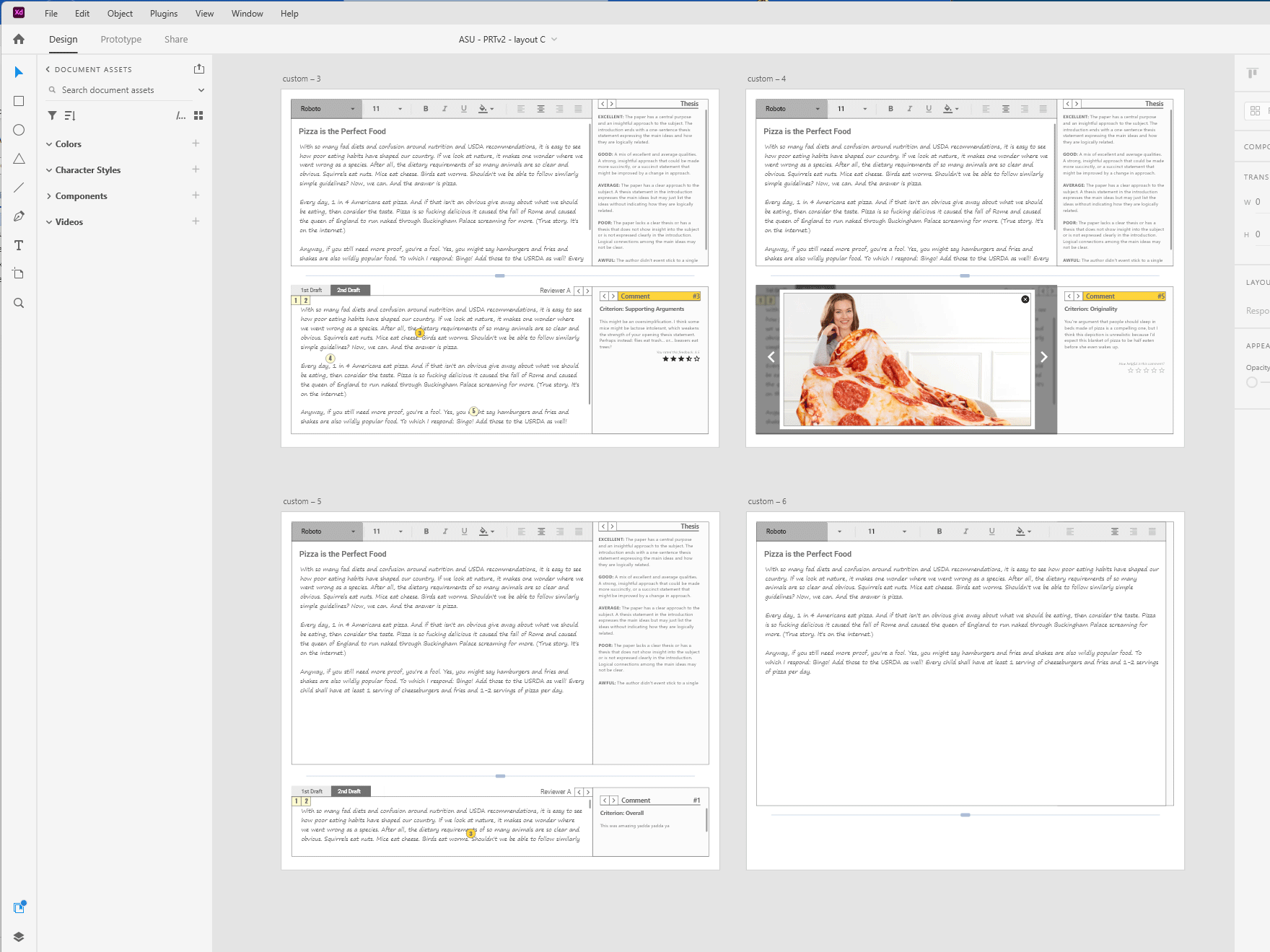 ASU Peer Review Tool & Boilerplate
Architecture, coding, and UI / UX.
I built version 1 of this application was for Smart Sparrow's client, ASU. With proper consent, after Smart Sparrow was acquired, I initially contracted with ASU to build a second version of the tool that could connect and exchange data with an LMS (Learning Management System). Early on, I learned of ASU's desire to create several such apps. I thus proposed building out a boilerplate application instead of all 3 of the planned off-shoot apps.
This strategy would allow ASU to leverage my work… using the boilerplate as a template from which ASU could build as many apps as they wanted with relative ease. A large part of the heavy lifting was designing how to organize the data and front-end functionality between such apps and an LMS. Designing the 2nd version of the Peer Review Tool to act as a template required a lot more thought and preparation that simply building it as a stand-alone application.
The result: after completing the initial boilerplate, the other planned applications were able to be produced at a fraction of the time and cost of building them from scratch.